Congratulations to our newest July Tour Tuesday winner, Leandri Erasmus!
by Panoskin Team, on Jul 16, 2018 9:00:00 AM
Her virtual tour of the "The Workspace in Pretoria, South Africa", is this month's featured virtual tour!
Leandri carefully and beautifully-captured this cutting-edge and stunning location, showcasing all of the meeting rooms, and details on Google Street View. The tour's connections are fluid as you walk through this coworking office space showing individual offices and meeting room details, hallways, the snack bar, and so much more. By walking through this tour, we can imagine all the innovation and collaboration this place brings. Great job Leandri! The panoramas are clear and concise and every nadir is patched seamlessly.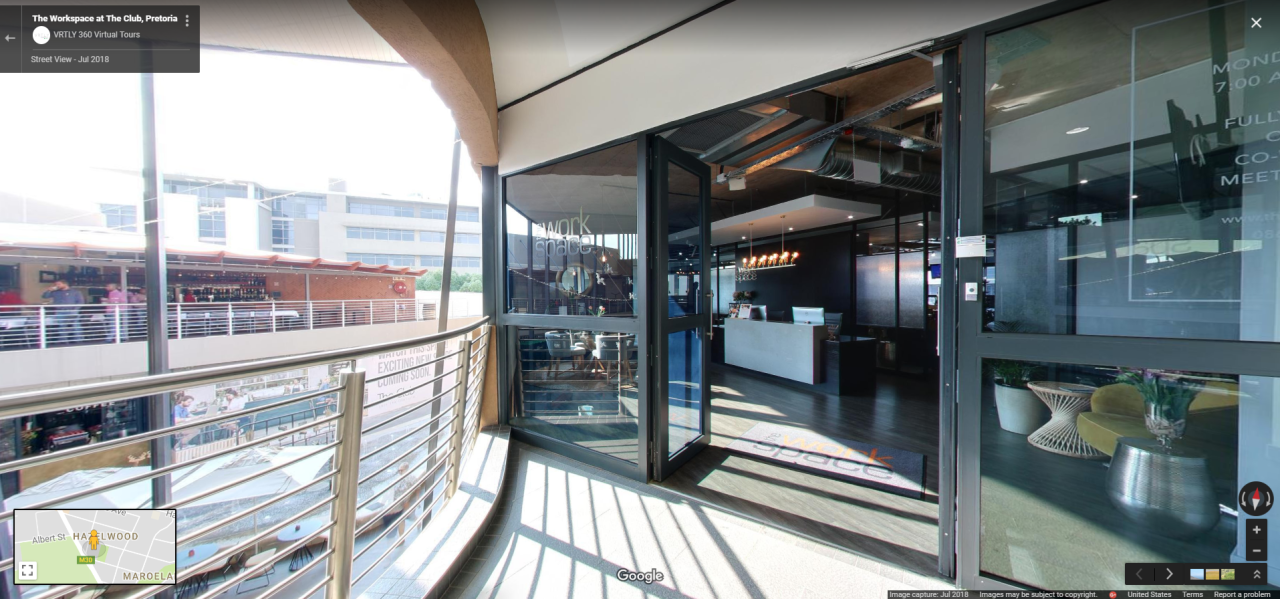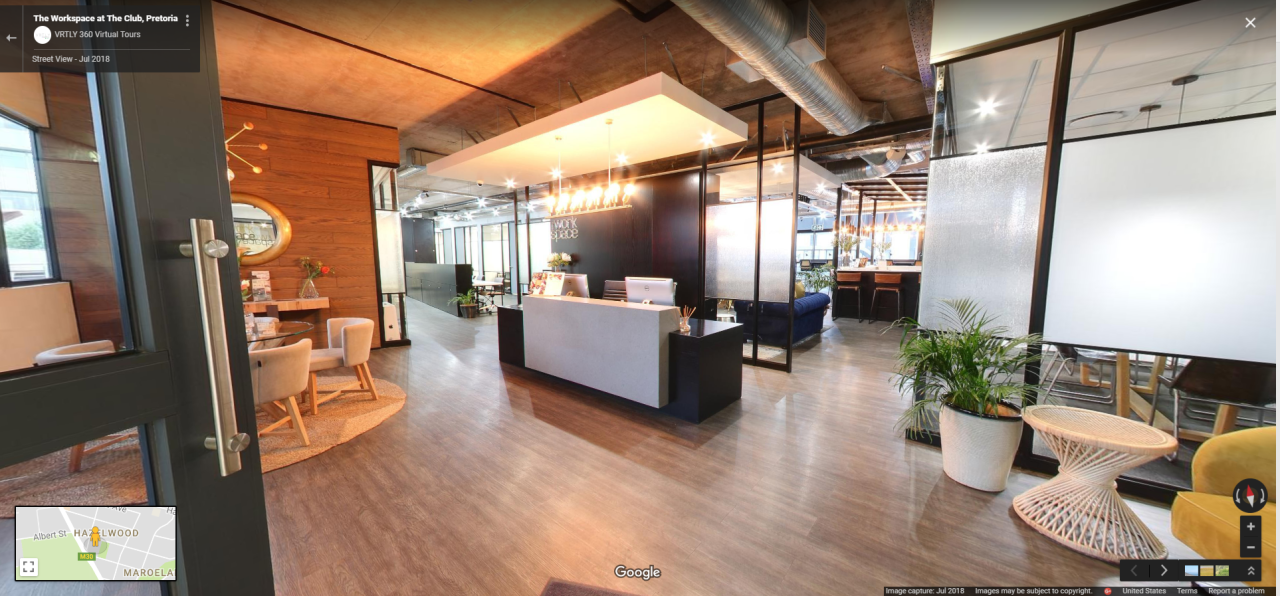 The Workspace at The Club is a combination of coworking space for freelancers, and serviced offices for startup entrepreneurs. The Workspace include full services such as cleaning services, kitchens, server rental space, boardrooms with videocalling, and much more.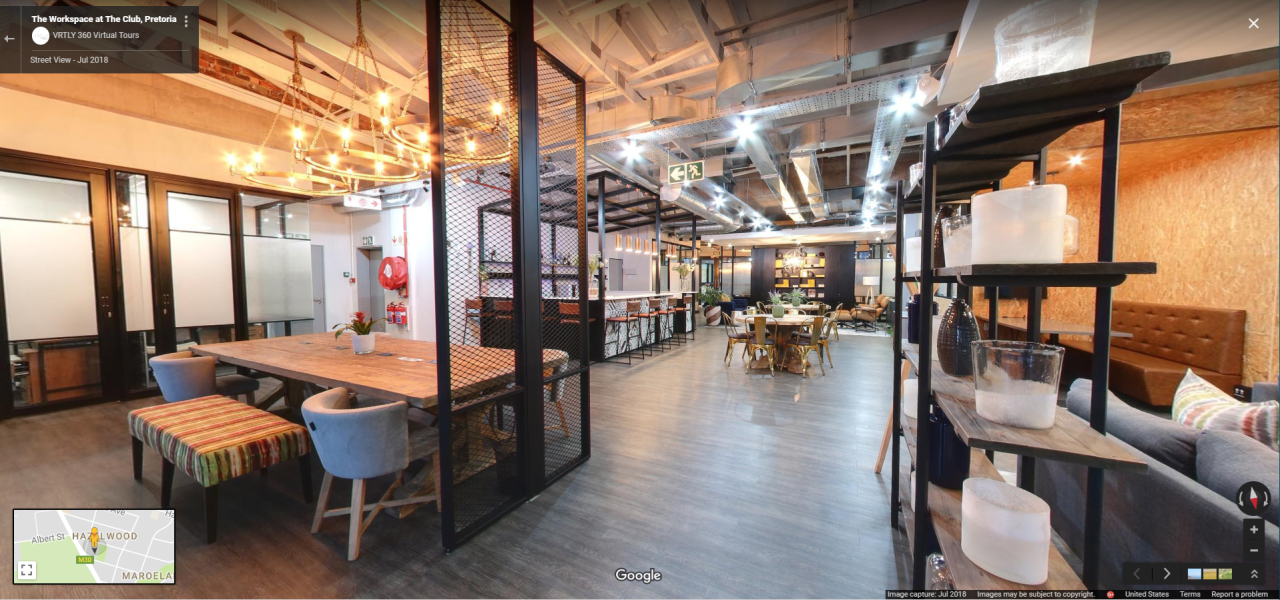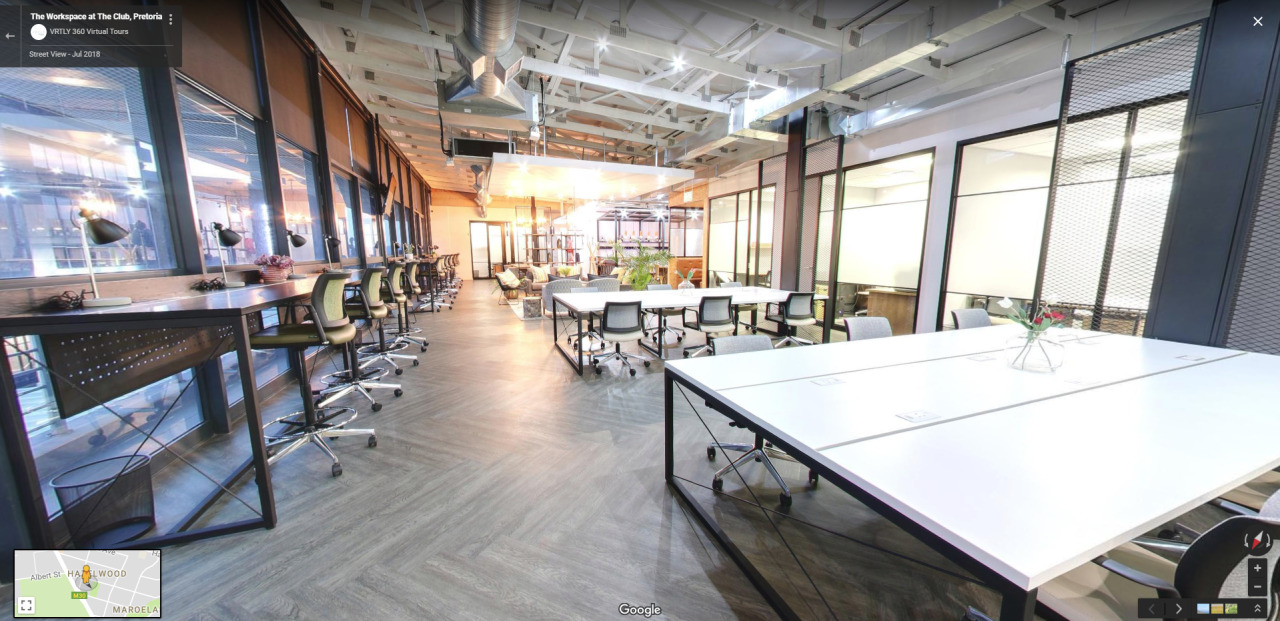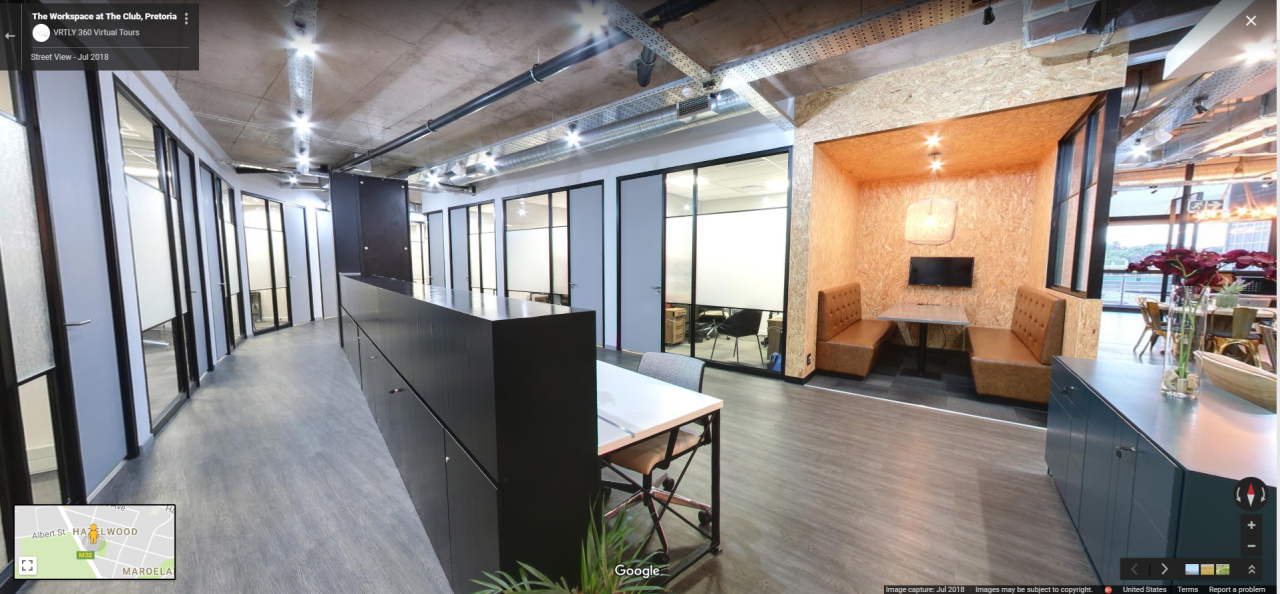 This is the ideal office for freelancers and businesses attempting to grow without having to worry about long-term office space.
Great Job Leandri! We really enjoyed walking through your tour.
Visit our website to see all the Featured Tours, or Explore Leandri's complete virtual tour of The Workspace here.